Welcome to the Official Schedule of Events for the Oceanside International Film Festival 2023, Presented by Visit Oceanside. OIFF 2023 will take place Tuesday, February 21st through Saturday, February 25th, 2023 at The Brooks in Oceanside, CA.

---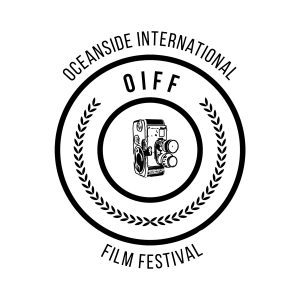 Follow OIFF on all Social Media for Updates:
OIFF 2023 Schedule – Tuesday, 2/21/23
Oceanside International Film Festival Opening Night World Premiere Film Event & Red Carpet Reception
The Oceanside Intl Film Festival kicks-off its 12th Annual Event with the world premiere of Krista Liney's Documentary, I AM ALRIGHT at The Brooks Theatre in Downtown Oceanside. More information Below!
2/21/23 Schedule of Events
5:00 pm – Red Carpet Ceremony at The Brooks Theatre.
6:30 pm – I AM ALRIGHT Screening Begins.
8:30 pm – Live Musical Performance by The Silent Comedy on the Brooks Stage.

ABOUT I AM ALRIGHT – I Am Alright is a candid exploration of the challenges facing independent artists through the story of indie rockers The Silent Comedy. The film follows the band's journey from an experimental side-project performing in coffee shops, through years of relentless international touring, to their ultimate collapse under industry pressures and their own mental health struggles. From euphoric highs to devastating lows, I Am Alright brings the audience along on an unfiltered look at the realities of life as a touring band and dangers of pursuing your dreams at all costs. (TICKETS)
ABOUT THE DIRECTOR – Krista Liney is an award-winning director whose previous works includes music videos for Tyga, Justin Bieber, and Kris Kristofferson, as well as marketing campaigns for television shows Vikings, Pawn Stars and American Pickers. She recently won the 2021 Clio for Best Directing and was nominated for a daytime Emmy for Best Director related to LIFETIME's program, Stop Breast Cancer For Life.
ABOUT THE SILENT COMEDY
Brothers Joshua and Jeremiah Zimmerman and their band The Silent Comedy know trouble. Facing that trouble head on permeates their work. Rough-hewn, expansive American rock & roll with dirt under its nails and whiskey on its breath, the music of The Silent Comedy channels the iron spine of the blues, Honky-Tonk sweat, and punk swagger into a euphoric declaration that when trouble rears its worrisome head it's time to crack knuckles, lock arms, and lift our voices high.
The brothers spent their formative years traveling the world with missionary parents before settling in California. In search of catharsis, the teens found solace in songwriting and stage lights. The young band proved capable of raucous shows and word spread. Years of touring followed, performing with Dave Matthews Band, Queens of the Stone Age, Mumford and Sons, Arctic Monkeys, and Vampire Weekend, and festival plays at Bonnaroo, Wakarusa, Under The Big Sky, Summer Meltdown and more. Near the end of recording Enemies Multiply Joshua found himself struggling with an acute mental health crisis. After a tour of Europe, the band took a hiatus. Joshua returned to visual storytelling, filming and directing content for television including material for the series Vikings and Wild Crime. Jeremiah channeled his talent for songwriting and production into scoring and sound design for television and podcasts (including breakout Stephen King project Strawberry Spring).
---
OIFF Thanks our 2023 Presenting Sponsor, Visit Oceanside – the official tourism marketing organization in Oceanside, CA, promoting travel to the city for both leisure and group visitors. Visit Oceanside also operates one of the state's official California Welcome Centers. Visit their Website to Learn More about our Beautiful Town, as well as Where to Eat and What to See During your Attendance of our Event!
See Below for Full OIFF 2023 Schedule, Continued