ABOUT OIFF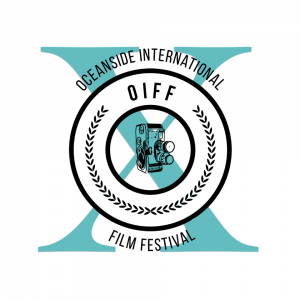 Held every August, the Oceanside International Film Festival officially kicks off a season of film festivals, which are conducted annually in San Diego county. Established in 2009, OIFF is an opportunity for independent filmmakers to have their work screened along the county's North Coast region. It also gives attendees a chance for viewing local and international films at a place in Southern California known for its rich history, beautiful beaches, and unique artistic community. in 2017, Oceanside was honored as one of only 14 California designated cultural districts throughout the Golden State.
Located in the most Northern part of San Diego county and within a short drive from Los Angeles and Orange counties, Oceanside offers miles of sandy beaches ideal for sun-worshiping and surfing. Between screenings, filmmakers and movie-goers alike will be able to visit the famous bungalow house featured in "Top Gun", California Surf Museum, the world renowned Oceanside Museum of Art or the longest wooden pleasure pier on the western United States coastline – all located in downtown Oceanside within walking distance from OIFF's historic venue, the Brooks Theater(Est. 1936).
ABOUT OUR VENUE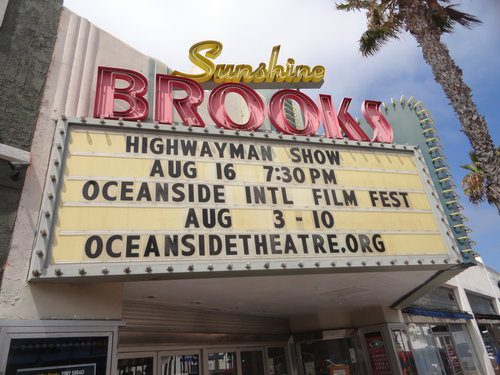 Established in 1936, The Brooks Theater, formally known as the Sunshine Brooks Theater, is located in downtown Oceanside and is operated by the Oceanside Theater Company. The Oceanside Theater Company produces a broad range of productions and offers educational theater and outreach programs to the community(via www.visitoceanside.org). Each August, The Brooks Theater becomes home to the annual Oceanside Intl. Film Festival, welcoming guests from all over the world to experience great independent cinema inside one of Oside's greatest historical landmarks.
Address: 217 North Coast Highway, Oceanside, CA 92054
Near By Parking: Civic Center Parking Structure (FREE) – 300 North Ditmar Street or 500 Civic Drive.
Lot Closed 2am-5am