ENJOY A LOOK BACK AT 2022 BELOW!
Thank You for Attending the 2022 Oceanside International Film Festival, Presented by Visit Oceanside. OIFF 2022 took place Tuesday, February 22nd through Sunday, February 27th, 2022 at The Brooks in Oceanside, CA. See You in 2023.
---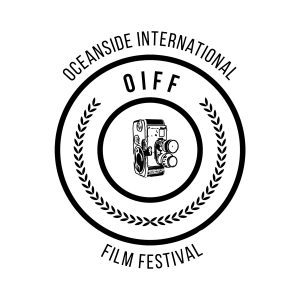 Thank you for Attending the 11th Annual Oceanside Intl Film Festival!
Follow OIFF on all Social Media for Updates:
For A Quick & Printable View of OIFF 2022's Programming, See our Downloadable Poster Below:
OIFF 2022 Schedule – Tuesday, 2/22/22
OIFF 2022 will Kicked-Off this Year with a Special Red Carpet Ceremony on Tuesday, February, 22, 2022 at the Amazing Oceanside Museum of Art! The Red Carpet Mixer was Followed by our 2022 Special Opening Night Event:
OIFF Presented An Official 20th Anniversary Screening of BLUE CRUSH
Schedule of Events
4:00 pm – Red Carpet Ceremony at The Oceanside Museum of Art
6:00 pm – 20th Anniversary Screening of BLUE CRUSH at The Brooks Theatre
7:50 pm – Special In-Depth Q&A Discussion with BLUE CRUSH Director John Stockwell & Special Guests
TICKETS FOR THIS EVENT ARE VERY LIMITED, PLEASE PURCHASE QUICKLY
Tuesday, 2/22/22 – 6:00pm at The Brooks Theatre – located at 217 N Coast Hwy, Oceanside, CA 92054. Join the OIFF staff as we present an official 20th Anniversary Screening of John Stockwell's 2002 feature film, BLUE CRUSH at The Brooks Theatre. In attendance is Blue Crush Director John Stockwell & Stars Kate Bosworth and Sanoe Lake who will be providing an in-depth conversation with the audience after the screening on the film's massive cultural impact.
ABOUT OUR RED CARPET CEREMONY: The screening at the Brooks Theatre will be preceded by a Red Carpet Event at the Oceanside Museum of Art from 4:00pm – 5:30pm, located at 704 Pier View Way, Oceanside, CA 92054. This Outdoor Event will come with a networking mixer for our local and out of town filmmakers & community members to meet & greet one another prior to our festival screenings. The Oceanside Museum of Art is located at Walking Distance from our Screening Venue, The Brooks Theatre.
ABOUT BLUE CRUSH: An ambitious film to shoot amidst the elements & against the complexities of water, BLUE CRUSH was a milestone achievement in both filmmaking technique and subject matter for its time. A production that sent cultural ripples through its landscape, the film empowered & spoke to millions of young women across the planet & entire industries were born as a result. Young women targeted apparel lines were developed by all the major surf industry brands and tens of thousands more people signed up to learn to surf. Even global surf brands that focused for decades on young men started their own female targeting brands. To this day the sport's inclusiveness and image experiences changes brought upon by this film's release. You will hear behind the scene stories and much more for the first time in this post-screening panel discussion with Director John Stockwell & Special Guests on how art can spark progress & change an entire industry forever. The film starred an emerging cast featuring a young Kate Bosworth as Anne Marie, Michelle Rodriguez as Eden, Matthew Davis as professional football player Matt Tollman, Sanoe Lake as Lena, Mika Boorem Penny, Faison Love as Leslie and a whole host of actual surfers from Hawaii and Australia. It featured the amazing work of DoP David Hennings & Legendary Water Camera directors/operators – Sonny Miller & Don King.
ABOUT JOHN STOCKWELL:

John Stockwell is an actor director producer and writer; His most well known performances include his roles in "Losin It" ('82) "Top Gun" ('86) and John Carpenter's "Christine" ('83). As a director he is well known for Turistas (2006), Crazy/Beautiful (2001) Into The Blue (2005) Band, Blue Crush (2002). More recently Stockwell has worked on "Armed Response" with Wesley Snipes (2017), and directing and writing on"Kid Cannabis" (2014).
ABOUT KATE BOSWORTH:

 Kate Bosworth is an American actress and model. Following minor roles in the films The Horse Whisperer (1998) and Remember the Titans (2000), she rose to prominence with her role as a young surfer in the box-office hit Blue Crush (2002). She also had roles in independent films, playing Dawn Schiller in the true crime film Wonderland (2003) and Sandra Dee in the Bobby Darin biographical drama Beyond the Sea (2004). She portrayed Lois Lane in Superman Returns (2006), and had roles in 21 (2008), Straw Dogs (2011), And While We Were Here (2012), and Still Alice (2014). She starred in the horror films Before I Wake (2016) and The Domestics (2018). Recently, she starred as KC in the Netflix science fiction miniseries The I-Land (2019). In 2018, Bosworth was included in People magazine's list of 25 Women Changing the World.
ABOUT SANOE LAKE:

 An actress, model & surfer born and raised in Kauai, Hawaii, Lake was the face used to launch the brand Roxy. The early Roxy campaigns that featured Sanoe were shot by the New York fashion photographer Dewy Nicks and are credited for helping to create a new genre within the surfing industry for females by broadening their representation outside of competitive surfing. From 2003 to 2013 Sanoe was contracted to be a face of Billabong Girls and during the decade with Billabong she was featured in numerous international print campaigns and commercials for the company.  Lake was one of the first female surfers to come out of the surfing industry and cross over into mainstream media, becoming known as the "Princess of Surf" throughout the surfing industry due to her multidimensional career.
---
OIFF Thanks our 2022 Presenting Sponsor, Visit Oceanside – the official tourism marketing organization in Oceanside, CA, promoting travel to the city for both leisure and group visitors. Visit Oceanside also operates one of the state's official California Welcome Centers. Visit their Website to Learn More about our Beautiful Town, as well as Where to Eat and What to See and

Discounted Rates on Where to Stay

During your Attendance of our Event!
See Below for Full OIFF 2022 Schedule, Continued